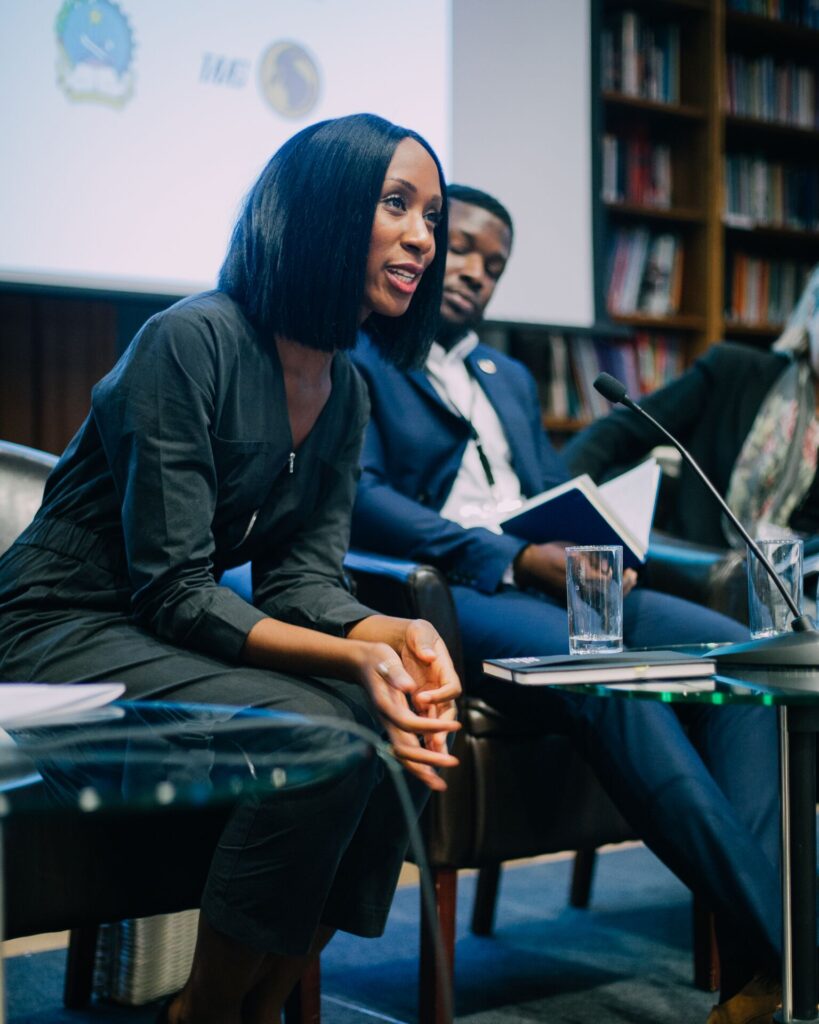 In a traditional and male-centric industry, Lucia Bakulumpagi-Wamala's focus is on developing and implementing collaborative renewable energy projects that engage communities, empower women and contribute to environmental sustainability. As CEO & Founder of Bakulu Power, a renewable energy service provider based in her native Uganda, Lucia's goal is to power our tomorrow with projects and initiatives that foster social, environmental and economic development in her native country and throughout Sub-Saharan Africa.
In 2020, Institiute Choiseul named Lucia one of the 100 African Economic Leaders for Tomorrow. Lucia has appeared on BBC, Al Jazeera, Africa News, CNBC Africa, CBC and NBS. Lucia has been profiled in Brussels Airline's in-flight magazine b.inspired, Le Pointe, Forbes, Forbes Afrique and has addressed heads of state during the United Nations General Assembly and African Union Summit. As a member of the Africa-Europe High Level Platform for Sustainable Energy Investments (SEI) Lucia represented Africa's private sector among 50 experts working with the European Union and Africa Union. Lucia has given keynote speeches at the Planet Earth Institute and the Berlin Energy Transition Dialogue. Lucia has lectured at the Yale School of Management, worked with the University of Michigan, RWTH Aachen and Oxford University.
Lucia holds a degree in Public Administration with a specialization in Community Intervention from the University of Ottawa and is a graduate of the Prince of Wales Business and Sustainability Programme at the University of Cambridge.
Lucia is a thought-provoking presenter and panelist on topics concerning renewable energy, entrepreneurship, women in business and youth empowerment.